The red rocks of Sedona come from sandstone found only in this area of the world, which from the Permian Period about 250 million years ago – the period that is famous for having the largest mass extinction known to science. But the sandstone from the Supai group, are the layers that can easily be seen, with abundant fossils as you walk through the area.  Sedona was once the bottom of a large sea, and the white ring around the top of the mountains (like a ring around the bathtub) is limestone from the Kaibab Sea.
Photographs do not do the area justice – it is simply a place that must be visited.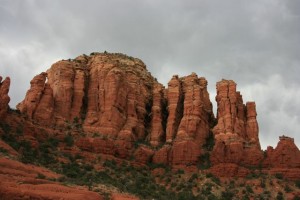 Still with many ruins from the Native Americans who occupied the area – many of who were extinct before the Spanish came in the 1500's.  The mystery of why these people left remains conjecture.  But the Sinaqua Cliff Dwelling is filled with petroglyphs and pictographs that are carved and painted into the rock, and give a haunting look at the people who lived here before.  The best way to see these ruins is to take a Pink Jeep Tour of the ruins – for not only great access but also have the guide take you through.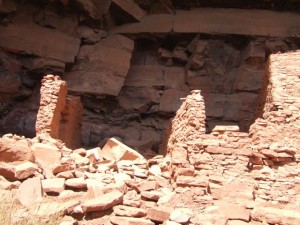 Pink Jeep Tours are for more than just ruins- taking the Broken Arrow Tour will give access to off-road into some beautiful areas for great photography, and to see the stunning nature that this high desert (altitude is 4500 to 5000 feet) has to offer.
Our favorite place to stay is Enchantment- off the beaten path- with no cell phone coverage (perhaps why we like it). In a stunning setting, surrounded by Canyons. The resort has a first class restaurant, great spa, and perfect swimming pool.
A two-hour drive from Phoenix, and cooler in the summer—Sedona is a relaxing place to spend a Saturday, or weekend.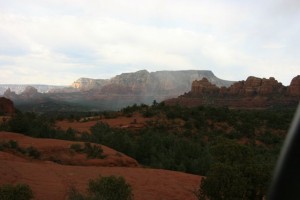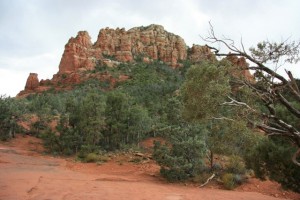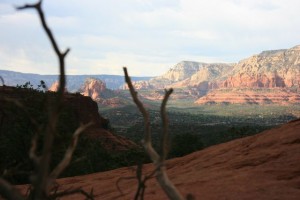 Comments