Ask most Alaskans what to visit and where and they will give you a great list of places to see, things to do, and unique out of the way treasures.  What they won't tell you is "go with the cruise lines – cause they will show you things you won't see elsewhere."
You have all seen the advertising for cruise ships – large vessels that carry up to 3000 passengers with plenty of entertainment on board from rock climbing, swimming pools, and gambling. But most don't go to Alaska to be entertained on board a ship, most go to Alaska to see things they will never see anywhere else in the world. Those large vessels cannot fit into the Wrangell Narrows, 300 feet wide and 19 feet deep in some places- with more bald eagles than anywhere in the world. Cruise ships will take you to Ketchikan, Juneau, and Skagway (the start of the Chilkoot trail – of gold rush fame).  Those are great places to see, but if you want to see those places and more- then consider The Alaska Marine Highway system .
This is the "highway" of the state of Alaska throughout south east and south central Alaska – locals call them "ferries' because they haul more than people- they also take automobiles.  The system is set up so  you can stop off in any city and stay for as long as you want and catch another ferry. It is through this system that you can go through the Wrangell Narrows, visit the cities of Wrangell, Petersburg, Sitka, and Haines. You can get a pass to stop in any one of those cities for a day or two and then catch the next vessel.  http://www.dot.state.ak.us/amhs/index.shtml
I'm lucky. I grew up in Alaska – and worked on those vessels (many years ago).  The Cruise companies introduce many people to Alaska but if you want to see the  more of  Alaska- from the small fishing villages consider taking a side trip on one of these "ferries." On the downside- these ships (ferries) do not give a cabin to everyone- so you need to rent one ahead of time.  They don't have all the amenities of the luxury ships- but for a night or two they will be just fine.
Tourism is big business in Alaska — my hometown of Ketchikan wouldn't have thrived without it.  The inland waterways, the glaciers, the beauty of the state doesn't change if you are on a cruise line. Some accuse the cruise lines of "herding" their passengers to their hotels.  The excursions they send you on are "vetted" by the cruise lines — which means they are good quality, but the cruise lines have also charged up to forty per cent for that excursion to be listed in their list of things to do.  Nothing wrong with capitalism – but if you want to see Alaska – there are less expensive ways to see it than the cruise lines.  And if you go on a cruise  – and stop in a port -you can get many local companies to see things for a lot less than the cruise lines would have you do. Luxury travel in Alaska is seeing the beauty of the state – not the stateroom on the ship.
Kenai Fjord Tours (kenaifjords.com) is an Alaskan owned company that will provide great tours of the glaciers and Prince William Sound, or the famous Resurrection Bay (that Rockford Kent painted so beautifully).  Many of the Alaskan photos taken here were from their tour. Yet, they are not listed on many cruise lines, because they choose to remain independent from the cruise companies.
The Alaska Heritage Museum – in Anchorage – is inexpensive and yet shows you how Alaska Natives lived before the Russians came to Alaska.  It is a "must" see on your visit to Alaska.The Alaska State Museum in Juneau, Alaska (our capital) is rarely listed on the cruise lines information – but is a wealth of information about the state.Don't miss the Museum in Anchorage either– you get to see Alaska from a better perspective than any lodge will show you.Denali National Park – where Mt. McKinley is  — a great place, yet the Park service has great tours of the park for much less money than you would imagine.  Tip – take the long bus tour — it is worth it.  Many stay at the Princess lodge in Talkeetna,  but we prefer to stay at the locally owned Talkeetna Lodge (www.Talkeetnalodge.com) — much better view of the Mt. McKinley and better value.  If you want to fly around the mountain and land on a glacier, there are many locals who will do it for less than the excursions the cruise lines have.I would be remiss if I didn't mention Copper Center Alaska- where Princess has a lodge, and I've stayed there– very nice. But if you don't go to Copper Rail Depot, you will miss some real history of Alaska (their rooms are about $100 cheaper per night).  Of course, the rooms at the Depot are a bit more rough. But visit Copper Rail Depot and  you get to see a large scale model of the railroad that once took the copper ore out of the Kennicot mine.  So- come to Alaska-and know that you  don't have to limit yourself to the "package deal."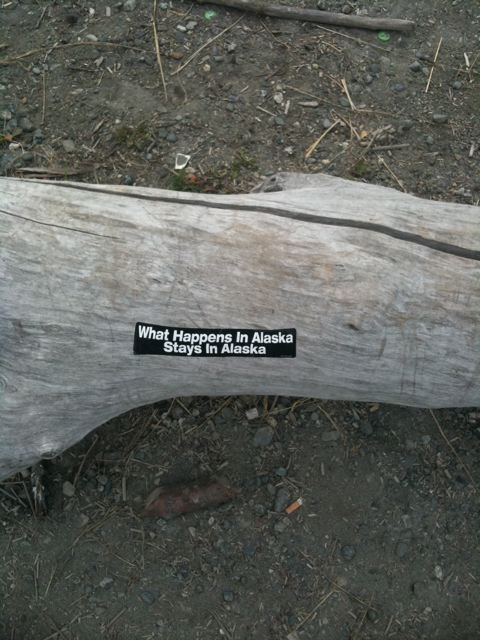 The cruise lines take you to their hotels, and to the places where they  found to be attractive and worthy of seeing – although to be listed in their program the cruise lines have have cut a deal (meaning the cruise line gets about 40%).   I've taken the cruise ships up throughout Alaska and they are comfortable rooms with great side trips.  Our job: to show you the places of the beaten path, what some call the "real" Alaska – and it will be first class travel – because the beauty you will find will be unlike any in the world.
Comments