Flying across the Pacific would you pay a premium for business class?  What do you get for the premium you pay? Comfort, better food, free movies? The flight to Sydney provides a glimpse into the meretricious choices that American Airlines has provided its customers.
Older American Airline Jets with "Mechanical" Issues. 
Domestic airlines, and American Airlines have fleets that are older and while they are safe – that doesn't mean they are without problems. Older planes are more likely to have those pesky issues that require delay or require return of the flight.  That happened on a flight leaving on September 11, 2016.
It was an  777 that was to traverse that Pacific from Los Angeles to Sydney on from American Airlines.  Two and a half hours into the flight the pilot announced the plane had to turn around and return to LA.  The problem was with the "fuel," but no further information was given.
Usually "mechanical" issues are noted before take-off. This one meant a return to LA, so five hours of flying in a circle over the ocean.  American Airlines had hoped that they would find the problem, fix it, and send the jet back off in an hour or two.  But shortly after it landed the flight was cancelled and the next flight (24 hours after my flight was scheduled to depart).
Why was the flight cancelled? There are two reasons – and since it was cancelled an hour after we landed it either means that fixing the problem would take much more than they anticipated or that they did not have a crew to go back onto the plane to get it in the air.  Since the previous crew had been on duty for 6 hours and the flight is 15 hours, it would exceed the time they could be on duty.
The company that asked me to speak purchased a full-fare business class seat.  American Airlines rescheduled me to a lower class seat.
The planes are safe, and appreciate safety first. But you will get more of these issues with older planes than with newer planes.
Older planes have less comfort – so let me go through the problems this particular plane had.
In-flight Entertainment System
What do you do for a 15 hour flight? You watch movies. But it is an older system and it wouldn't play movies. They did have a limited number of "tablets" that had movies pre-loaded on them.
Older planes have more problems with their in-flight entertainment systems.  The lesson I learned: bring my iPad and pre load with movies.  This is a bit of a pain – it means I buy or rent movies that should be a part of what the airline has, but if it is a 15 hour flight….
What should the airline do? If they have issues with the entertainment system then they should consider a voucher for movies a person would purchase on their own or have enough tablets for the customers who desire it.
The Pod – Laying Down
The ability to lay down on a 15 hour flight is key. Those pods provide you with a chance to stretch out legs and get some sleep in something besides a chair.  But there are differences between airlines. The American Airlines pod in business class was quite hard. They provide a thin "mattress" cover that does not add much to the hard mattress.  The seats reminded me of Condor Airlines seats – hard, but serviceable. More favorable are the business class seats from Delta Airlines over the Pacific – and even better the International Carriers like Cathay Pacific.
The small pillow. Now, imagine paying for a business class seat where you are paying $5100 more for this seat and you get a small pillow. For about $10 you can buy a full size pillow from Target,  you can but a plush pillow for $94 bucks.  But they chose to provide a $7 pillow (which for the quantity they purchase probably get for much less).  It is a small thing, but this is the airline that is saving dollars on one end and charging more on the other.
The recommendation: silly to have to buy your own pillow, but it isn't a bad idea. Airlines who charge premium should provide a premium pillow.
The Food
The food was unpalatable. See my blog Fixing Airline Food Is Science: but will they listen.  There are many reasons food in some airlines do not meet palatability.  It isn't, as some would have you believe, the pressurized cabin, the altitude – it is the attitude. Would you serve the food I received if you had a restaurant? No, you wouldn't. The ability to make better food is science, and yet for years they try to send us chicken that is too dry and steaks and chops that are overcooked.
The Wine
So imagine if you were given an extra $5100 for a product. Would you offer your guest a $20 bottle of wine? Sadly you cannot purchase a good bottle of wine and bring it through security on the plane. But American Airlines can – and what they offer is rather grim. Now imagine you went to a restaurant and paid a thousand dollars – think of the wine they would pair with the food. It is usually awesome! On American Airlines bad food, bad wine but at a higher price. Had American Airlines purchased buckets of cold chicken from Kentucky Fried chicken, and bought a jug of Gallo wine they would have had a better food experience.
The choices that American Airlines provide to its business class customers were simply cheap.  Cheap wine, old inflight entertainment systems, small pillows, hard chairs – and the mechanical problem that cancelled the flight.  Would you fly them over the Pacific again unless they made some fundamental changes? Which ones can they fix today? Better pillows, a thicker mattress cover, in-flight tablets for entertainment, and better food and wine.
How To Handle A Problem
You have 2.5 hours before a plane comes into the airport.  You have 2.5 hours to prepare. What do you do? Do you put a room aside for people and tell them once we know if the flight is cancelled we can reschedule? American Airlines did bring in some yogurt but made people stand in line. Two plus hours to get a room for the customers and make the best of a bad experience.
Social Media Was Strong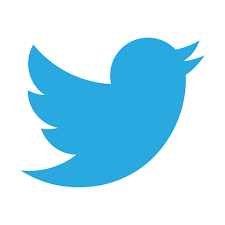 Once I landed I tweeted to @AmericanAir.  They were responsive and proactive.  Their social media team is first rate.
Credit Cards For Points
Many people get credit cards with Airlines in order to collect frequent flier points.  I like using them to upgrade on international flights. Often I have used American Express (since 1984).  This last year I obtained the Citi card to use American Airlines more for international flights. I think I will be changing purchases back to American Express.
–American Airlines apparently has flights that are great over the Atlantic going to London. I fly American Airlines often (platinum frequent flyer). After this last experience I changed my flight plans for my next flight to Spain will be with Air France.
Comments