I've just come off a whirlwind trip starting in Alaska, then to Mexico over to Hawaii and back to the US to snowboard in Breckinridge, Colorado.
While most of this was for work, some of it was for pleasure as well… or 'adventure' as I see it.
Right before my trip, I received "The Pack" a light weight travel organizer that will change the way your organize your luggage forever.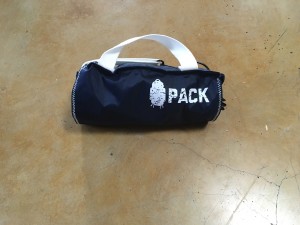 On trips like these, I find I am bogged down with loads of gear. Not only clothing, shoes, hats etc… but also photo/video gear. Thanks to The Pack, this trip I was able to fit all of my clothing needs in one quick pack in my suitcase.
I love this company's mission – it's to eliminate packing and repacking as you hop from one location to the next. On ThePackGear.com they explain it perfectly:
"the PACK team is all about the travel game and are currently innovating many new products that help explorers of all kinds keep themselves organized and traveling at the speed of life."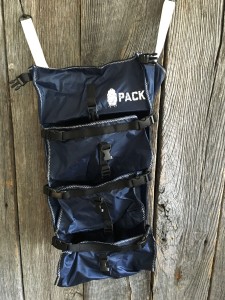 That's exactly what I did. 4 different trips, 4 different kinds of gear – one nice and easy process.
Alyeska, Alaska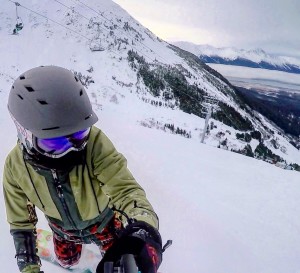 Starting in Alaska, my husband and I stayed in an A-frame house complete with a full kitchen. This time, my husband stole my Pack and used it in the kitchen.
He didn't want to clutter our 'borrowed' kitchen cupboards so he stored all of our needs in The Pack – yep, right there in the kitchen.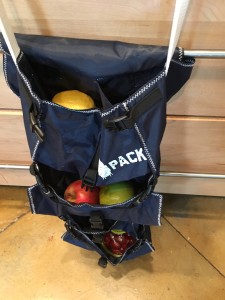 Thankfully, I'd already guessed he'd do this and bought another Pack for my suitcase. For me, I am a clutter bug, so I love to use my Pack to organize my clothing. When you're freezing you need to make sure you have all the proper amenities organized to keep you warm on the slopes.
Merida, Mexico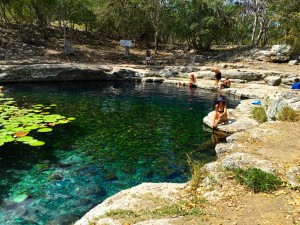 Next trip, Mexico. On this trip I found myself in the heart of Merida where there are as many adventures to take as there are tamales to eat.
I was filming for a non-profit and used my pack to organize my camera equipment.
Hanging up in my hotel, I was able to store my Go Pro, DSLR lenses, microphones and batteries in each section of my Pack.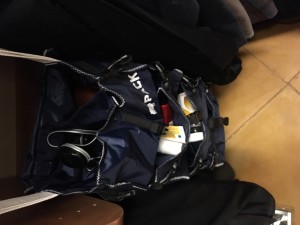 For a gearhead – this is a life saver in the morning getting ready to head out and film our adventures.
Oahu, Hawaii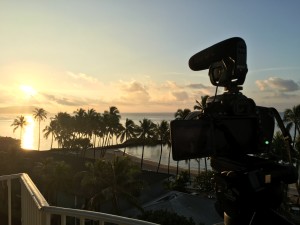 Next stop: Hawaii. Here we, or should I say, my son used his Pack to organize all his swim suits.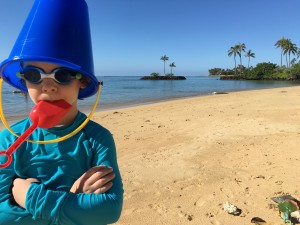 In the hotel I was able to unzip his suitcase, hang up The Pack and let him rummage through his gear.
He loved it – much like a "cubby" at school, by the end of the week – I found he kept his toys organized in there as well!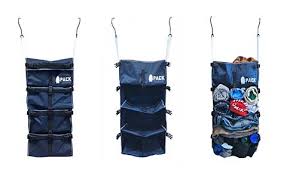 Breckinridge, Colorado
Finally, my personal favorite Spring skiing in Breckinridge, Colorado. When it comes to skiing there is a lot of gear.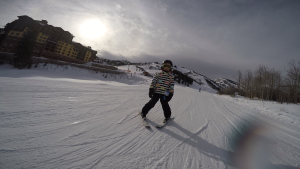 Socks, long underwear, goggles, gloves, sunscreen, shirts, undershirts you name it.
If you ski every day like I do you need to have an organized area of just "stuff" otherwise your hotel room will quickly become a room full of mismatched gloves, socks and hats.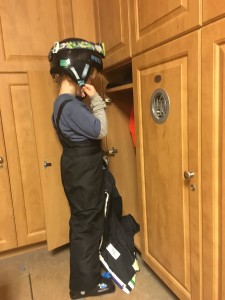 Thanks to The Pack we were able to organize our snow gear from top to bottom.
My son put his in his "locker" and made sure each section was full. Not only does this help teach organization to a 5 year old (is that possible??). But it also helped me retain my sanity as I'm constantly repacking his suitcase/drawers/mess and The Pack eliminated that for me.
So far we own 2, and if my husband keeps stealing mine we will soon own 3. It eliminates unpacking and repacking each and every time we travel, and for that I am singing it's praises.
Comments