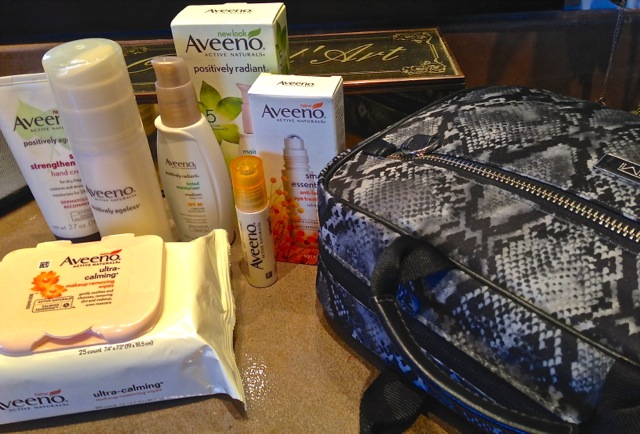 I don't know about you but when we travel, flying week in and week out wreaks havoc on my face. The dry air and post swollen limbs after getting off a plane can not only leave you feeling tired – but looking tired too. Thankfully, there are some products out there that can really help you feel better and make your skin look better before, during and after flying!
Staying in a hotel, you'll always have shampoo, conditioner and soap – but it's not very often you have great skin care at your finger tips – that's why when Aveeno came out with these travel sized products – I ran for the shelves! Not only can you store these in your carry on for that skin retching flight – but you can tote them in your purse they are so small. I'm not sure if you can hear me out there Aveeno – but from traveling women everywhere a huge "Thank You!!"
Here's a rundown of some of my personal favorites that I won't leave home without:
Aveeno Active Naturals Smart Essentials Anti-Fatigue Eye Treatment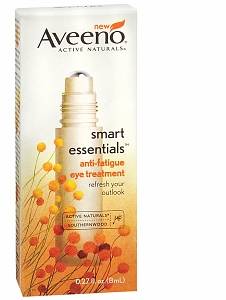 Ladies: this stuff is a god send! It's the size of a lip gloss and rehydrates your eyes! So just when you feel the moisture has been sucked out of your skin thanks to a long dry flight  – this works wonders under your eyes and also feels refreshing too. I love it because it also helps my eyes not appear puffy like I just woke up from a terrible nights sleep in a pod on a 12 hour flight!
Aveeno Active Naturals Positively Radiant Tinted Moisturizer 
Okay, if you're like me where you have that combination skin – then you'll love this product. Not only does it protect your skin from the sun with SPF 30 – but it's tinted moisturizer is awesome for covering up those wonderful imperfections so many of us are blessed with. Since my skin is so sensitive I loved that it's oil free and hypoallergenic. Seriously, it's like 3 products in one – moisturizer, sun protector and foundation. I love this!
Aveeno Ultra Calming Makeup Removing Wipes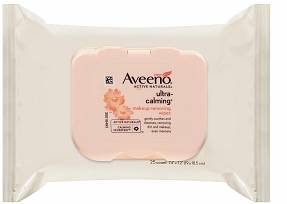 I have to say this one is a favorite for my whole family. My husband and I joke about having "plane goo" on us after a long flight. A lot of times I feel like I'm leaving the jet with an extra layer of film on my face as we enter the airport. If you can relate, you'll appreciate these wipes. Not only will they take off all your make up, but for my husband – they remove all that dirt and oily feeling a long day of travel can leave you with. I've used these on my son and they are a great moisturizer as well for your face, hands, neck – all those parts that you want to run under a shower during a flight.
Aveeno Active Naturals Positively Ageless Skin Strengthening Hand Cream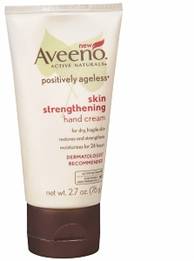 Lastly, if you're looking for a great moisturizer for your hands, you'll appreciate this 'non-greasy' cream that's in a small tube as well. It's purse/carry-on friendly (TSA guidelines approved!) and it's better than all those hotel lotions that may leave you feeling a bit grimy. Again this one is for the whole family, lather them up and they'll appreciate it later when they disembark off to the next destination!
I have to hand it to Aveeno, they not only have great daily products from hair care down to their lucious body soaps, but they've met the needs of traveling women everywhere battling bulky carry-ons and tight TSA requirements.
You can find out more here at Aveeno's website.
Comments