Most of my readers know that Zuni Cafe is one of my favorite spots in San Francisco to dine. The death of Judy Rodgers is a tragedy, although she had been ill for some time with appendiceal carcinoma.But I remember a lovely young lady, who was a part of a group of gourmands at Stanford- oh so many years ago.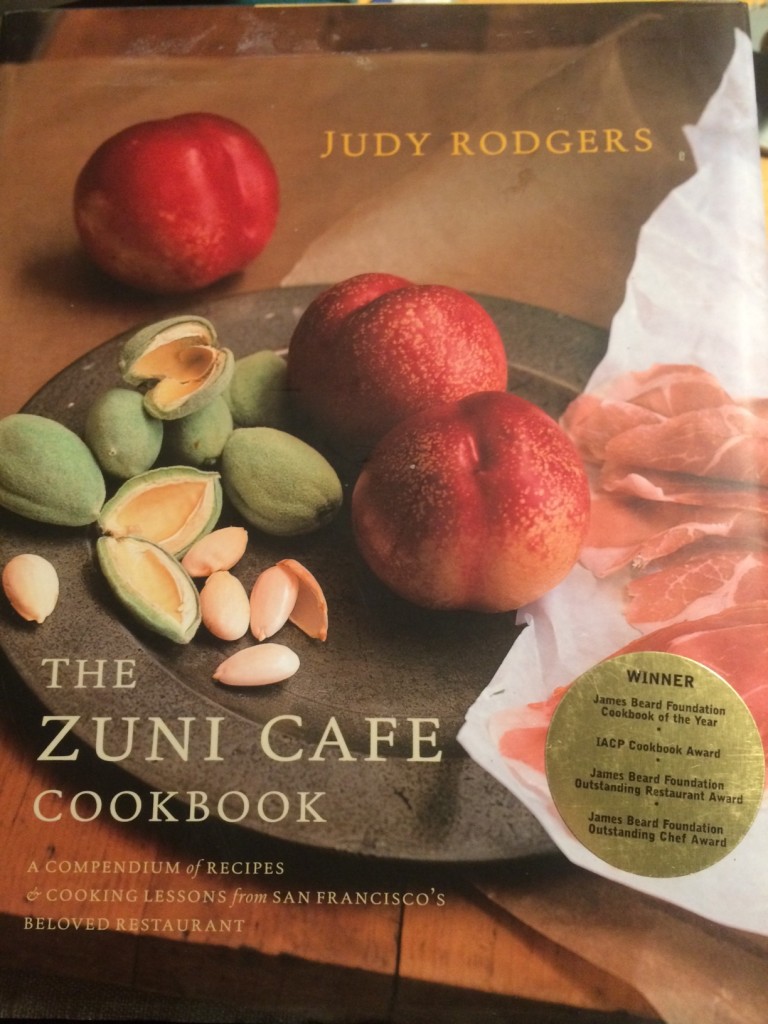 Judy Rodgers and I were at Stanford at the same time- we were part of a club- and today people would call us "foodies" and both of us would later object to that term. We were a part of a group that discovered Alice Water's amazing Chez Panisse. For we dedicated few Stanford students who dared go to Berkeley, this was an amazing place. Judy was the most struck by any of the group – and she confirmed her decision to make food her life. We both loved to cook, and she gave me her recipe for chicken ala orange (a recipe she wouldn't approve of later, but it was delicious and I still use it). She asked me if I would become a chef or open a restaurant, and having worked in kitchens to fund my college it was easy to say "no way." At that point my mind was made up that I would go into research, maybe medicine – but I still wrote articles about foods and restaurants.
Then I transferred to The University of Chicago, and my memory of Stanford faded quickly as I discovered the great restaurants of Chicago – but Chez Panisse was a restaurant that was unlike any other. I even forgot the members of our food group – until I went back to the Bay area.
I loved going back to the Bay Area – and would brag about Chez Panisse. I had no idea that Judy started working there.
Then someone mentioned I should try Zuni Cafe. It became my favorite San Francisco restaurant. The Chicken was amazing – and then I bought the cookbook. The author's name didn't ring a bell at first – then something caught my eye as I was reading the non-recipe part. It was her – my fellow gourmand – it was her cookbook, her new chicken recipe- her life had become what she wanted it to become.
Over the last few days I have struggled to remember the whisp of a person and what I remember most about her and our group:
She was the most excited about finding Chez Pannise of all our group
She loved chicken
When we talked about the "fancy" restaurants in San Francisco – she didn't enjoy them nearly as much as the rest of us did – and hated fancy plating
Going back to Zuni over the years the menu stayed, thankfully, the same. The favorite dishes stayed on the menu. Thinking about the person I remembered, the restaurant was just what she would have wanted it to be:
Zuni feels more of an extension of home than a destination.
The food is simple, but in its simplicity is complicated and delicious
Local is best – something she learned from Alice Waters
My recipe for roasting a whole chicken was inspired by her and is here.
Comments